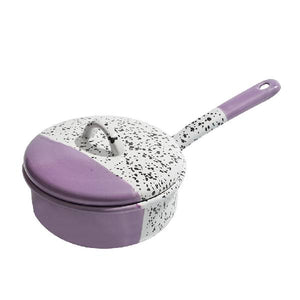 Kapka
Mind Pop Cobalt Casserole Pan - Purple
Regular price
KD 7.000
Sale price
KD 15.000
Material: Enamel
Dimension: D 16 cm
Caring for Enamelware:
Dishwasher safe.
Can be used on the hob and in the oven to 250°C.
Do not use in the microwave.
Enamelware is robust and very unlikely to shatter. However, avoid knocks and bumps as the outer coating can chip in the same way as ceramics or stoneware.
---
More from this collection